Hey there! Some links on this page are affiliate links which means that, if you choose to make a purchase, I may earn a small commission at no extra cost to you. I greatly appreciate your support!
Introduction
Nestled in the breathtaking state of Uttarakhand, Lansdowne is the best place to visit, which offers a perfect blend of peace, natural beauty, and historical significance. This charming hill station is a heaven for nature enthusiasts, clean history and adventure seekers. In this article, we will explore the most captivating places to visit in Lansdowne.
Table of Contents
8 Places to visit in Lansdowne :
1) Tip-Top Tiffin Top
At a distance of 2.5 km from Lansdowne Market, Tip-In-Top, also known as Tiffin Top, is situated near St. Mary's Church in Lansdowne.
This is the most popular place to visit in Lansdowne for tourists visiting here.
Tiffin Top is an elegant scenic picnic spot which is located at a height of 2,000 m above sea level. It provides an awesome view of the Chaukhamba and Trishul peaks of the Garhwal Himalayas. The sunset view from here is truly memorable. It is an ideal place to spend some quality time with family and friends, covering this beautiful location. This place needs a short walk of about 200 meters from the motorable road.
We can also enjoy Snow View or Sunset View Point lying on the way to Tiffin Top. The point provides an awesome view of the sunset and also the snow, which is covered with peaks of the surrounding Garhwal mountain peaks.
2) St. Mary's Church – A Glimpse into History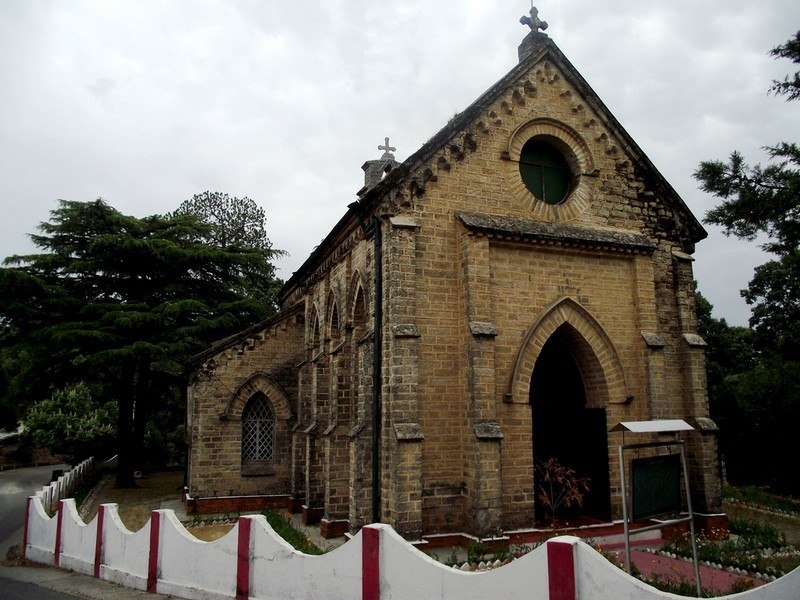 At a distance of 2.5 km from Lansdowne, St. Mary's Church is a church situated near the Tip-In-Top hill point of Lansdowne. To give some background information on the Church, it was built by Col. A.H.B Hume of the Royal Engineers. St Mary's Church is a famous tourist destination and a popular place to visit in Lansdowne. This church was closed after 1947, and after that, it was converted into a museum by the Garhwal Rifles Regimental Centre.
This Church is a beautiful structure with its Victorian-style architecture. A number of visitors came to this place because of its beautiful stained glass windows. It has a picture gallery, and a short 10-minute documentary on the history of Lansdowne and Garhwal Rifles is played. It is open only at weekends.
Entry Fee: Rs. 10 per person.
Timings of Audio-Visual Presentation: 8 AM
Timings: 8 AM – 5 PM on Saturday and Sunday
3) Bhulla Lake – An Oasis of Peace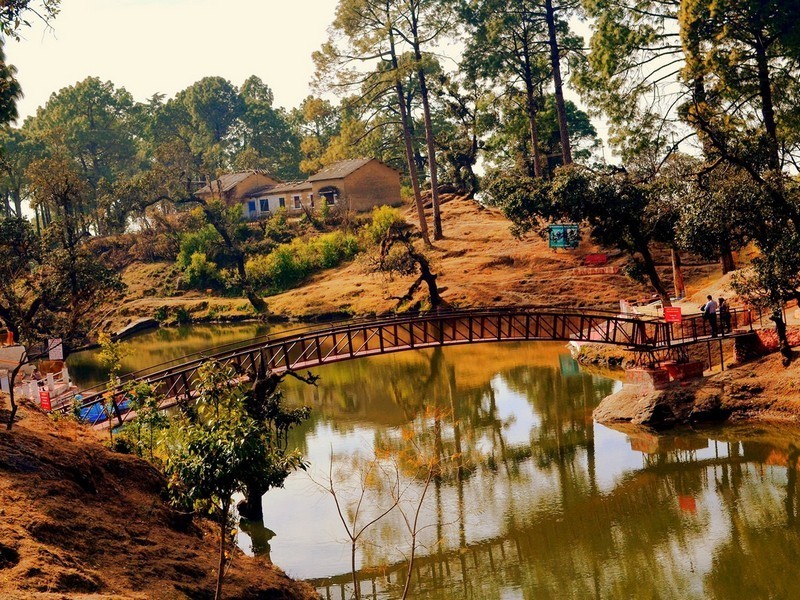 Bhulla Tal (Lake) is a lake located in Lansdowne town of Uttarakhand, India.
It is an artificial lake dedicated to the Garhwali youth of Garhwal Rifles. Tourists in this lake enjoy the boat ride, and they can explore the rich and peaceful loveliness of the place. This makes Bhulla Lake in the best places to visit in Lansdowne.
A serene lake surrounded by lush greenery, Bhulla Lake is perfect for a relaxing day out. Boating facilities, a children's park, and a small cafe make it a delightful spot for families.
4) Jungle Safari at Kalagarh Tiger Reserve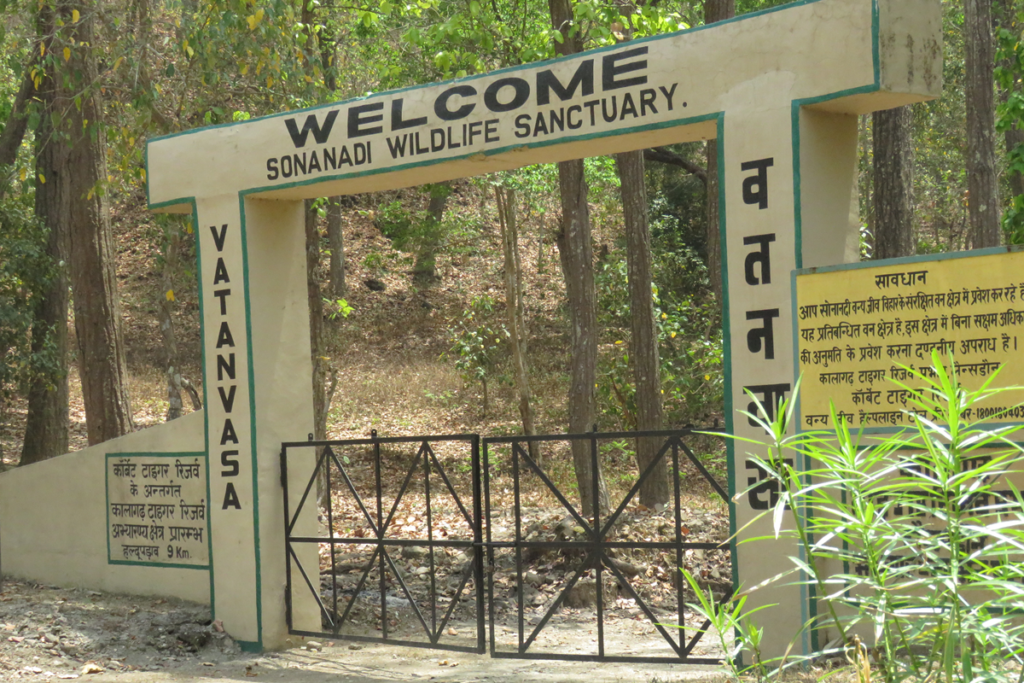 For wildlife enthusiasts, a jungle safari at Kalagarh Tiger Reserve is a must-do activity. For Jungle lovers, this is in the best places to visit in Lansdowne. Jungle Safari at Kalagarh Tiger Reserve will open up the diverse flora and fauna of the region. You will get to witness wildlife, including tigers, leopards, elephants, and a variety of bird species.
It is a 2-3 hour safari by Jeep, in which you can experience the Jungle. Kalagarh Tiger Reserve is a part of the Corbett landscape and a popular tourist destination located in the Indian state of Uttarakhand. The region is mainly famous for the Tigers, elephants, leopards and many more wild animals. Jeep safaris are the main transport options around the reserve. Private vehicles are not allowed inside the Reserve Forest, and this is the main point to note while taking a trip to Tiger Reserve.
At Kalagarh Tiger Reserve, you can get the chance to see a number of animals like Spotted Deer, Sambhar, Wild Boar, tiger, leopard, Barking deer, and Goral. Two kinds of Bears, Himalayan Black and Sloth, and over 400 bird species make Kalagarh Tiger Reserve a perfect wildlife safari and bird-watching destination.
You can go on a safari from Vatanvasa Gate, which is near Kotdwar and Lansdowne City.
5) Bhim Pakora – A Marvel of Balance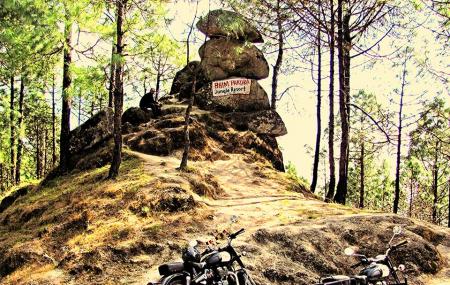 Visit Bhim Pakora, a pair of massive balancing stones that seem almost magical. The legend surrounding this site adds an aura of magic, making it a unique attraction. The vibe makes it a popular places to visit in Lansdowne.
Lansdowne is a place of untold beauty and a peaceful ambience. When the very same unparalleled beauty of nature joins hands with the age-old legendary magic, this place gets filled up in new shades of glittering colours.
One such extraordinary sight is the Bhim Pakora, which has been in the limelight for ages because of the magical placement of the sacred rocks.
Thus, this religious and natural architecture is one of the topmost tourist spots in Lansdowne.
Traveller Tips
Please do not try to push the rock structure like many of the people would be doing there. Instead, try to analyse the surprise of nature.
Carry sufficient dry food, water and first aid for emergency purposes.
Do not even think of visiting this legendary place without a camera device if you do not want to regret it later.
6) Garhwal Rifles 
Superior War Memorial
Pay your respects to the brave soldiers of the Garhwal Rifles Regiment by visiting the War Memorial. The well-maintained garden and historical fossils provide insights into India's military history. This is in the best places to visit in Lansdowne as it fills one's heart with humbleness and reverence towards our soldiers.
After the proposal to rename Lansdowne as Jaswantgarh in 1962, war hero Rifleman Jaswant Singh Rawat, the Garhwal Rifles regiment of the Indian Army, whose superior centre is located in Lansdowne, it has started the process of renaming roads, gardens and halls in its campuses in the town after its battle heroes.
Similarly, Manwaring Garden, named after Lt Col EP Manwaring, who led the 1st Garhwal Battalion to Lansdowne on November 4, 1887, was called Sanjay Sahi Garden after a Kirti Chakra awardee.
7) Tarkeshwar Mahadev Temple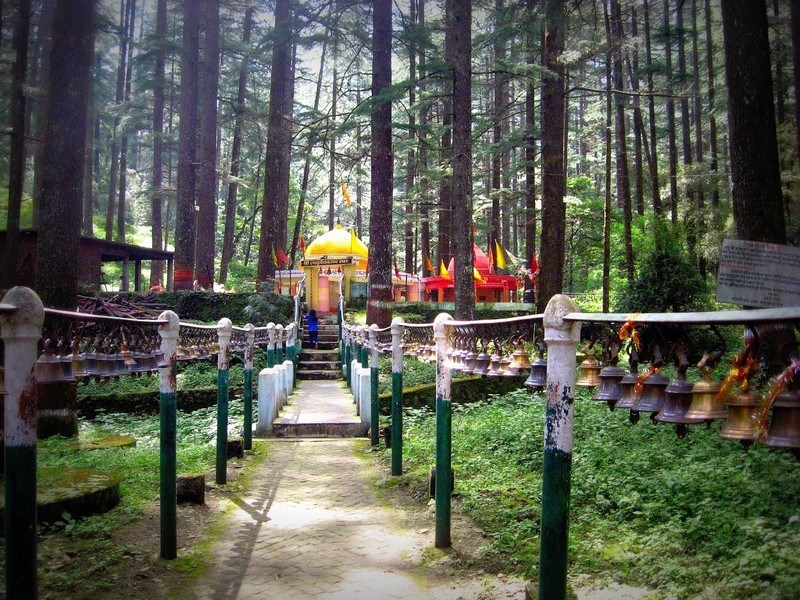 A Spiritual Visit 
Explore your spiritual side by visiting the Tarkeshwar Mahadev Temple. Take a bow and enjoy this blissful places to visit in Lansdowne.
At a distance of 37 km from Lansdowne and 69 km from Kotdwar, Tarkeshwar Mahadev Temple is an ancient temple situated in the Pauri Garhwal district of Uttarakhand. Located atop a hill at an altitude of 2092 m, Tarkeshwar Mahadev Temple is believed to be one of the earliest divine sites known as Siddha Piths given to Lord Shiva. It is one of the most famous temples of Uttarakhand state, which is memorable.
According to the epic, Tarkasur was a master who meditated and worshipped Lord Shiva at this location for a blessing. Grateful for his devotion, Lord Shiva gave him a blessing of immortality as per Tarkasur's request, except from Lord Shiva's son. Tarkasur started being wrong by killing saints and threatening gods. Sages asked for help from Lord Shiva. Disturbed by the wrongdoings of Tarakasur, Lord Shiva married Parvati and Kartikeya was born. Kartikeya, Shiva's son, killed Tarkasur, but at the time of death, Tarkasur prayed to Lord Shiva and asked for pardon.
Mahadev then devoted his name to the temple where Tarkasur meditated once. Hence, the place is known by Tarkeshwar Mahadev.
The Presiding goddess of this temple is Lord Shiva. The temple is located amidst the thick forests of Deodar, Cedar and Pine. Earlier, there was a Shivling present at the Tarkeshwar Mahadev temple, but now a Lord Shiva idol performing tandava is praised. The Shivling in the temple is placed under the image of the goddess.
A temple dedicated to the Goddess Shakti lies adjacent to the main temple. According to another myth, it is said that Goddess Parvati had converted herself into seven deodar trees to provide shade to Lord Shiva, and the deodar trees of the region have originated from these seven trees. The shape of the deodar grove is believed to be in the form of the letter Om.
8) Explore the Tiny Bazaars
Lansdowne's local bazaars offer a range of handmade woollens, handicrafts, and memorials. Don't forget to explore these markets and take home some memorable tokens of your trip. Go on a shopping spree and collect the unique pieces for your winter wardrobes.
What is Lansdowne famous for?
Lansdowne was a great place in the activities of freedom fighters from British Garhwal during the British period.
Nowadays, the famous Garhwal Rifles of the Indian Army has its superior centre here. Lansdowne is one of the quietest hill stations in India and has been popular since the British came to India.
How many days are sufficient for Lansdowne?
To explore Lansdowne and to visit its nearby surroundings at a relaxed pace, one would need two days minimum as there are plenty of places in and around Lansdowne.
Which month is best for Lansdowne?
Best Time to Visit Lansdowne
Summers (April-June) are pleasant to visit Lansdowne, with highs of roughly 25 degrees Celsius.
Lansdowne Hill Station looks beautiful during the monsoon season (July-September),
However, there is a risk of landslides due to excessive rains.
Conclusion:
The hill city of Lansdowne is a destination that is the perfect amalgamation of nature, history, and spirituality. Adventure, peace, or a meeting with history, whatever you seek, will be found here in the list of places to visit in Lansdowne.
From its scenic viewpoints to its historical treasures and serene lakes, Lansdowne has something to offer travellers. 
If you plan a trip to Lansdowne, make sure to include these top attractions in your trip.  Your journey to this charming hill station will surely be memorable, leaving you with beautiful memories to cherish for a lifetime.
Also see – Places to visit in Shillong for Travelers