Hey there! Some links on this page are affiliate links which means that, if you choose to make a purchase, I may earn a small commission at no extra cost to you. I greatly appreciate your support!
Congratulations! You finally made a trip to explore with your friends. But this time not to get it canceled! Out of so many places, if you have thought of going to Bangalore, then this is the perfect place for you. After choosing Bangalore, if you are choosing to stay with us reading this blog, it is another good move you are going to make. Within the pages ahead, we will be exploring the best places to visit in Bangalore with friends where you can eat, visit, and create everlasting memories.
Bangalore is often referred to as the "Garden City of India" and the "Silicon Valley of India." It has been thriving as a technological capital since its inception. Be it fun, enjoyment, refreshment, excitement, or exploring something different, Bangalore offers places as diverse as its plate.
Even after being advanced with technology, the city has never stopped accomplishing its perfect blend of modernity with tradition. Moreover, it is a place where nature has never stopped being soothing. So whether it is to share the laughter, create the memories, or make the stories out of the wild, here are the places to visit in Bangalore that you won't regret watching.
9 Places to visit in Bangalore with Friends:
1. Nandi Hills
When you decide to places to visit in Bangalore with Friends this must be the first thing that every one of us would love to enjoy if planning out a good trip. That's where Nandi Hills enters by being synonymous with tranquility. Around 60 km away from Bangalore, is a small town that emerges from the lap of nature. Nandi Hills in its lush greenery is a town that attracts a lot of tourists.
The place is home to some of the oldest temples which are rooted back to the Chola period. It even has a historical significance as this place served as a summer retreat to the Tipu Sultan. Does that sound mundane? If yes, we haven't finished.
What makes this place best to visit with friends is that several activities are conducted here. If you and your friends need to go crazy by trekking, cycling, camping, or hiking, Nandi Hills can be the best choice. Amidst the tranquility, Nandi Hills can be the best place to enjoy the sunsets and sunrise or just sit and enjoy the scenic beauty.
Also, if you are the one who wishes to stay above the clouds, your dream can come true. If one climbs to the peak of Nandi hills, one can witness the clouds floating at low which is nothing but heaven!
Pro Tip: Catch the beautiful sunrise by 6 a.m. so that you can avoid getting dabbed in sweat by afternoon.
2. Wonderla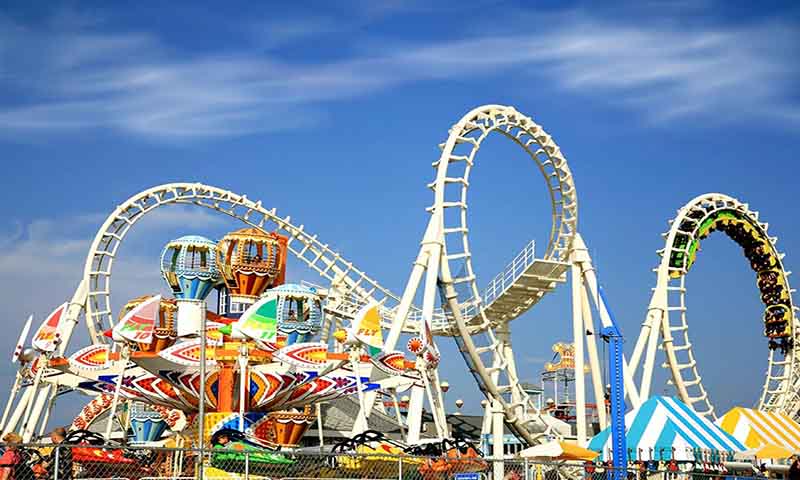 If you are the one who is planning to hang out with old-school friends, Wonderla can be thrilling! thats why its in good places to visit in Bangalore with Friends. As a 90's kid, we all waited to be old enough to enjoy the rides in amusement parks. Congratulations! Those old days are now gone. Making us legal enough to sit and enjoy any and every ride. Roller coasters, mavericks, ferris wheels, bumper cars… And the list goes on!
A list of common rides, you can find anywhere. So why does Wonderla fall under the list of best places to visit in Bangalore with friends? Well, all this buzz is just because Wonderla is one of the biggest amusement parks in India. If it doesn't excite your friend circle, we wonder what will! Wonderla has rides that surely can't be enjoyed in a day.
It has some unique rides like techno bump, tarantula, equinox, flash tower, etc which are enough to give you an adrenaline overdrive. So if you are the part of that group who loves going maniac at times, going insane at Wonderla can make your day!
3. Jakkur Aerodrome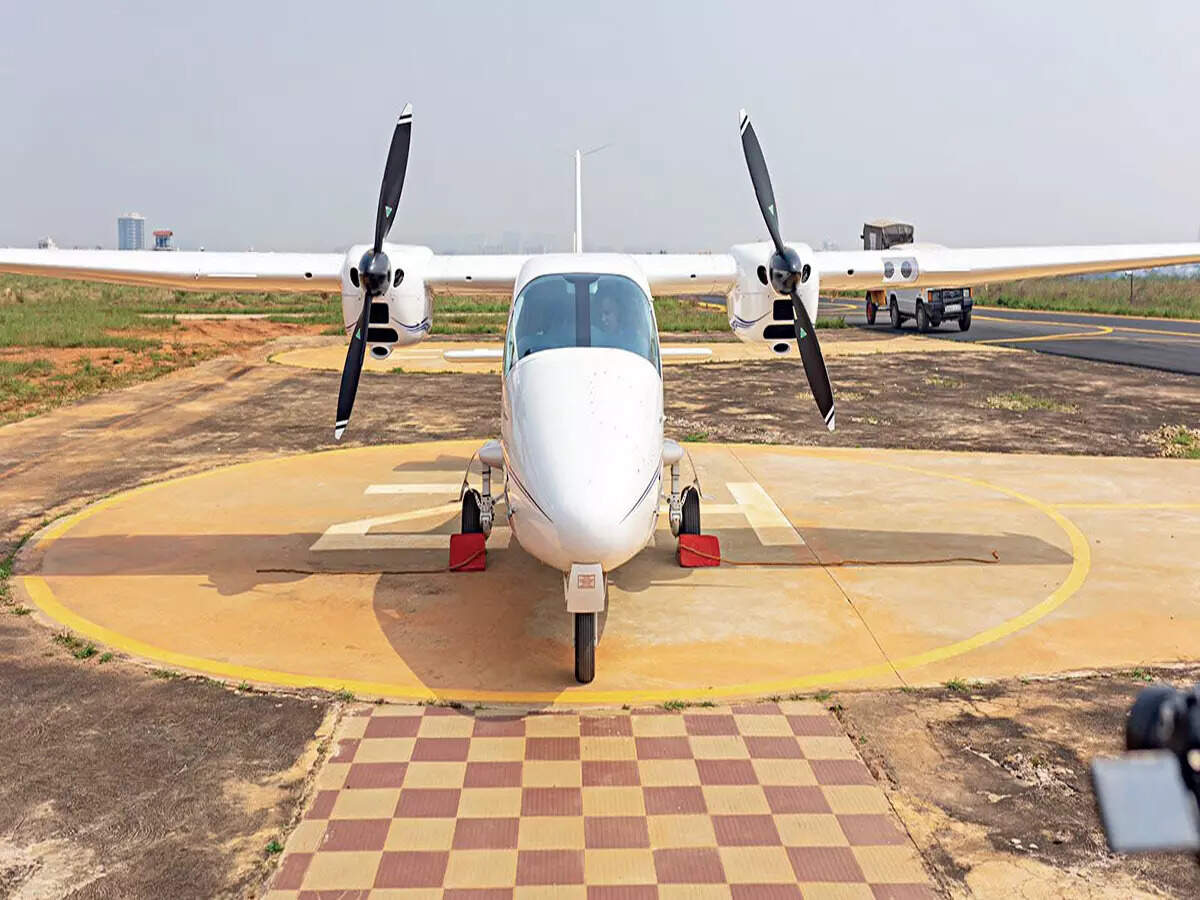 You are caught red-handed. We just saw you fantasizing about a trip like Zindagi Na Milegi Dobara. But wait! Before you dishearten yourself knowing its impossibility, we have just got something for you on the board. Jakkur Aerodrome is a place where you can just tick off your dream of paragliding with your friends.
Not just paragliding, if you and your group are those aviation enthusiasts, this place can prove to be heaven. The place keeps organizing various activities related to aviation activities including skydiving, paragliding, and microlight. That's not where it stops being wonderful! Jakkur Aerodrome also offers one a taste of flying by letting one use non-commercial aircraft. That means you can fly high even after not being a pilot! 
Pro Tip: An advance booking needs to be done because seriously we don't want you to stop flying high!
4. Innovative Film City
Calling out all the movie buffs! Innovative Film City is a movie-themed park that is a perfect place to visit in Bangalore with friends. This place is packed up with surprises and excitement which is ideal to spend half or one day. The park is divided into three parts which are further subdivided into various sections.
A few of the sections are Cartoon City, Mirror Maze, Haunted Mansion, etc. Some of the major attractions in the Innovative Film City are Bigg Boss House and museums where you can sing with the Beatles or enjoy reading Shakespeare.
Moreover, you along with your friends can also enjoy adventurous sports like bungee jumping, archery, bull riding, etc. Also, it organizes various pompous exhibitions and events during every festival. And all of those are meticulously coordinated with interesting competitions and thrilling themes. Lastly, the place is also well known to serve some of the best delights which is appetizing to fill the empty stomach of your friends.
5. Commercial Street:
Did a thought just pass to you thinking what a good trip is without shopping? We just eavesdropped on you saying that! MG Road in Bangalore is a spot which is a must place to visit with friends in Bangalore. The lane is home to various small stores and outlets for diverse products.
It is one of the most bustling areas of Bangalore which is your one stop to fulfill all your requirements. This lively area is the best to visit the Bangalore commercial center in Bangalore. Here, you will get shimmery dresses, stunning lehengas, and minimal jewels.
Basically, you will get everything from A to Z. Another interesting fact to note is that this place can fulfill your needs while your pocket doesn't have to bear the burden as heavy as a mammoth.  Not just a shopping spree, you can savor even the tastiest of dishes as this place is a haven for various food outlets as well.
Pro tip: Avoid going during peak hours as crowding might ruin the refreshment journey of your group.
A Final Word
Let Bangalore be your canvas for painting the best memories signifying memories. Let Banglore be the place to tick off everything on your bucket list. Let Bangalore be your place to accomplish every one of your friendship goals. While you hop and pop into the new city with your old friends, don't forget to let us know about the experiences witnessed. Drop if reading the best cafes in Bangalore so that you even savor the best culinary out there.
Also see – Best 5 Cafes In Bangalore to Banter