Hey there! Some links on this page are affiliate links which means that, if you choose to make a purchase, I may earn a small commission at no extra cost to you. I greatly appreciate your support!
Introduction:
After a long week of school, schoolwork, and extracurriculars, finding the finest UK camping places for young people may be a relaxing break.
Camping is wonderful because you can disconnect from electronics and unwind. It may help relieve stress and recharge.
Camping is a popular method for young people to spend time together in nature.
Table of Contents
Consider activities you like, like backpacking, kayaking, or taking a hot spring bath, when planning a camping trip. Or you'd want to keep things straightforward and concentrate on spending quality time with your friends.
If you wish to camp without your parents, you must be 18 or older. Additionally, you cannot rent a campsite if you are a minor.
While there is no minimum or maximum age to experience a camping vacation, children, kids, and teens require adult supervision.
Most nations, including the UK, are bound by these constraints. However, several campgrounds in the United Kingdom only let anyone who is at least 16 years old rent a campsite.
So what are your options?
That's easy. Get together with your friends to plan a camping trip, and decide which parents or groups can go. Why not? You'll have an adult present to assist in keeping everything safe for you all while you still have a chance to hang out with your pals!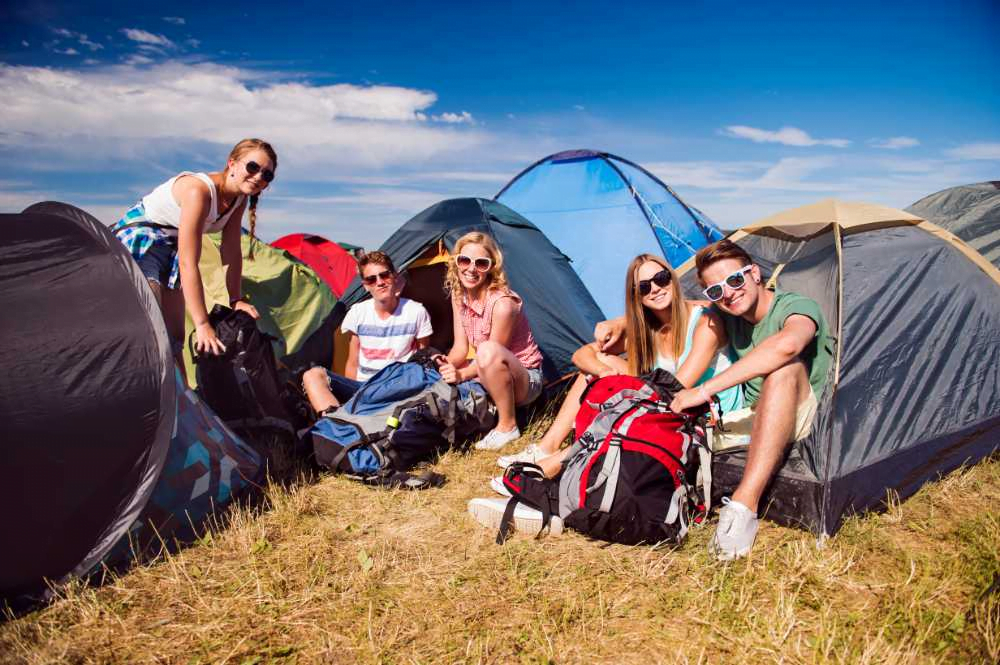 How old must you be for camping in the UK?
You must be 18 years old to hire a touring pitch at most camping and caravan club locations in the UK. Nevertheless, a few campgrounds will rent out a spot to those aged 16; to find out more, you must contact the administration, as regulations differ from campground to campground.
In England, there are lots of campgrounds that welcome young adults and provide their demands. These campgrounds are an affordable choice for a vacation because they provide discounts and special pricing and have become the best camping spots for young adults.
Many of these best camping spots for young adults in the UK are in picturesque regions, like the Lake District, or close to the shore, allowing youngsters to take advantage of the lovely environment while saving up on lodging.
Most campgrounds in the UK won't let someone under 18 rent a spot. Though they are a minority, many individuals will. However, there are different ways to enjoy camping by yourself.
Best camping spots for young adults:
Nothing compares to the liberty of a fun vacation with the gang without your parents hovering over you. There are the best campgrounds for those under 18, where you can relax in the grass with your friends and get the ultimate group picture. And the rules are yours for a holiday!
1. King's Lynn Caravan and Camping Park:
King's Lynn Caravan and Camping Park is a pleasant, five-star location that offers the best camping spot for young adults, traveling, and glamping in an excellent place for visiting Norfolk.
It is also freely reachable. There are numerous flat, well-kept fields and environments for cell wickets (including different season pitches) appropriate for tents, caravans, and camper vans, each accommodating up to 10 people.
A contemporary eco-facilities building provides laundry and dishwashing facilities, central heating, dryers, disabled infrastructure, and family bathrooms. Along with WiFi, the location features a small store selling essentials.
There is both an ice-pack refrigerator and a fueling station on site. The shore and Snettisham Beach are only 25 minutes away from this location, making it a great starting point for exploring greater Norfolk and the Fens.
2. Petruth Paddocks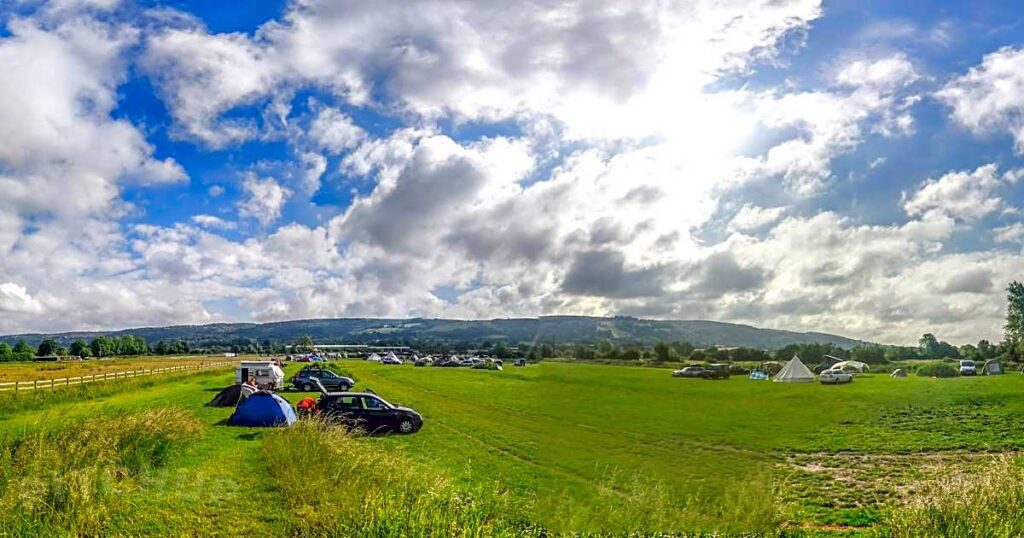 In the Somerset countryside, a live-and-let-live location named Petruth Paddocks promotes campfires and lets children be kids.
In addition to excellent camping in shepherd's huts, pods, and colorful bell tents, complimentary camping is available.
The distance to Cheddar Gorge is only a few minutes! Visitors adore the site's philosophy because it has only reasonable rules and genuinely cares about their well-being.
At Petruth Paddocks, people live by the adage that while customers may not always remember the details of what one did or said to them, they will always appreciate how you treated them.
3. Woodview Campsite
Near lovely beaches and the region's exceptional natural beauty places, the peaceful and welcoming Woodview Campsite is on the border of Devon and Cornwall. By the way, I already covered best Cornwall campsites for you, check it out now.
Along with the excellent coastline for sightseeing, hammocks amid the woods, campfires by the river, and more are in store. Alternatively, travel 20 minutes to nearby Bude.
dog-friendly, with a spacious gaming room, play area, and other things to keep you amused. There is the opportunity to observe a campfire dance next to the river.
The rest of the time can be spent lazing in a hammock while swinging from trees. If you're feeling a little more energetic, check out another spacious on-site gaming room and pass the time there!
4. Birtwick Park
At the boundary of the Pembrokeshire Wildlife Reserve, on a small agricultural farm, Birtwick Park offers stunning views of the shore and the gently rolling Pembrokeshire landscape.
Solva is a picturesque village with a busy waterfront, charming shops, museums, and classic restaurants.
Nearby attractions include St. Davids and the gorgeous sandy beach at Newgale. Pets are welcome, and additional sites and campfires are available.
There is an on-site stable for horses, and riders may benefit from fantastic hacks to the coast and airport. A group of owls regularly visits the area and hunts in the paddock next to the campsite field because the site has been made more wildlife-friendly.
5. Hideaway Camping
There is a beautiful, serene campground named Hideaway, the best camping spot for young adults, on the fringes of the Dartmoor Nature Reserve in remote Devon.
It offers a unique blend of campsites with campfires and glamping choices to suit all preferences, snuggled among 24 acres of serene nature.
You can test out stylish igloos, a shepherd's house, a gypsy van, and a vintage Airstream to discover your ideal match.
This setting has bright, starry evenings, open meadows, babbling brooks, storybook trees, picnic places, and more.
You could also explore a lake there. The location is ideal for a fun vacation because it has a fairy meadow, hammock gardens, and four adorable, friendly pigs who like to make new friends.
6. Lake District:
The Lake District is a fantastic destination for camping for young adults. Located in the northwest of England, it's the largest national park in the country and offers stunning lakes, mountains, and forests to explore.
With a range of campsites tailored to suit younger campers and plenty of outdoor activities like hiking, mountain biking, kayaking, and fishing, the Lake District camping is the perfect place for fun and adventurous camping for young adults.
7. Snowdonia:
If you're a young adult looking for an exciting camping adventure, Snowdonia in North Wales is the perfect destination.
Its stunning natural scenery is a playground for outdoor enthusiasts, with towering mountains, cascading waterfalls, and a wild coastline.
With numerous campsites available, you can immerse yourself in nature and enjoy the serenity of the great outdoors.
The hiking trails in Snowdonia are endless, with hundreds of miles of scenic paths to explore. Climbing Snowdon, the highest mountain in Wales and England, is a must-do for many hikers.
You can also enjoy other activities like mountain biking, rock climbing, kayaking, and surfing. There's never a dull moment in Snowdonia!
In addition to outdoor activities, Snowdonia is home to charming towns like Betws-y-Coed and Beddgelert, where you can find shops, restaurants, and pubs.
These towns are great starting points for exploring the surrounding mountains and valleys.
8. Isle of Skye:
The Isle of Skye is ideal for young adults who love camping and the great outdoors. Its rugged landscapes and breathtaking scenery make it the perfect place to pitch a tent and immerse yourself in nature.
Many campsites are available, catering to all campers, from essential to luxurious pitches. The island offers a range of outdoor activities, including hiking, fishing, kayaking, and cycling.
Skye also boasts beautiful beaches, such as Coral Beach and Talisker Beach, perfect for swimming and sunbathing. Overall, Skye is a dream destination for camping for young adults looking for adventure and unforgettable experiences.
9. New Forest: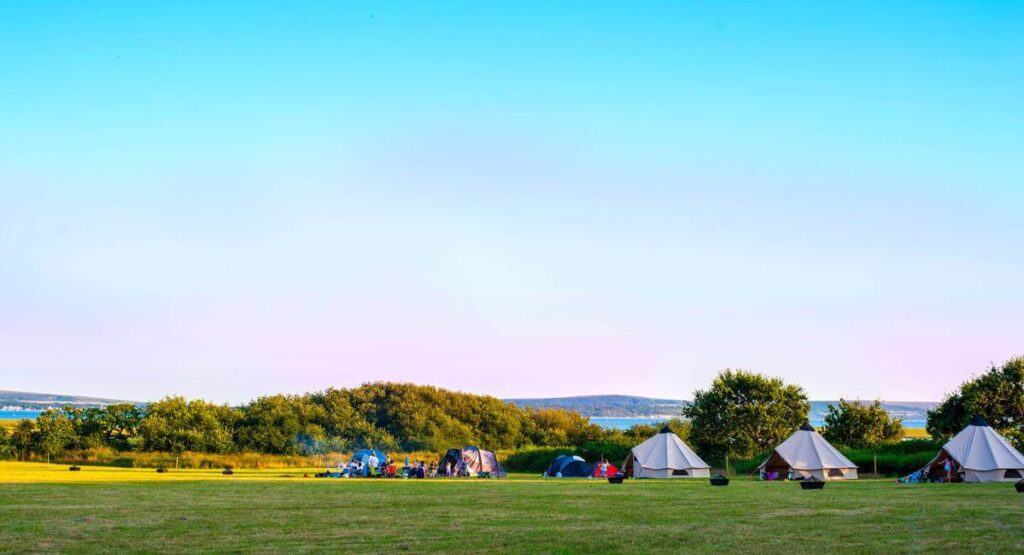 The New Forest in Hampshire, England, is a national park known for its ancient woodlands, heathland, and wild ponies.
With various campsites catering to all types of camping, including glamping options, it's an ideal destination for camping for young adults.
The park offers many walking and cycling trails, horseback riding, kayaking, and wildlife-watching opportunities.
Visitors can also explore charming towns and villages like Lyndhurst and Brockenhurst while enjoying facilities like toilets, showers, and hookups.
The New Forest is an excellent place to experience nature and escape city life.
10. Peak District: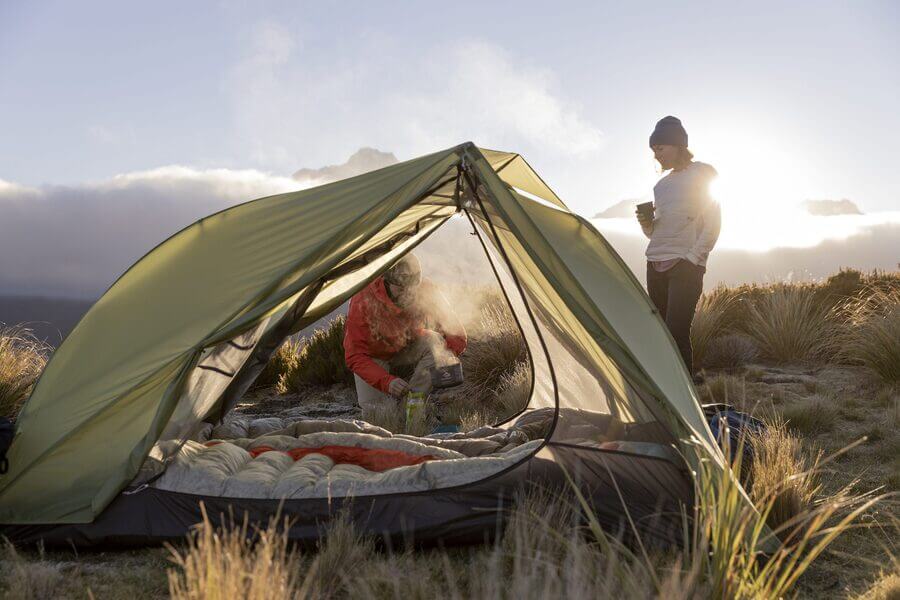 The Peak District is a beautiful region in central England that offers plenty of exciting activities and stunning landscapes for young adults looking for an outdoor adventure.
Camping options in the area are diverse and cater to different preferences, from primary camping grounds to luxury glamping options that provide more comfort and convenience.
The Peak District offers a range of outdoor activities, including rock climbing, hiking, caving, and mountain biking, so there's always something to do.
Additionally, visitors can explore charming villages such as Bakewell and Castleton, which offer a glimpse into local culture and history.
The Peak District is a fantastic destination for camping for young adults who want to experience the great outdoors and create unforgettable memories.
11. Northumberland: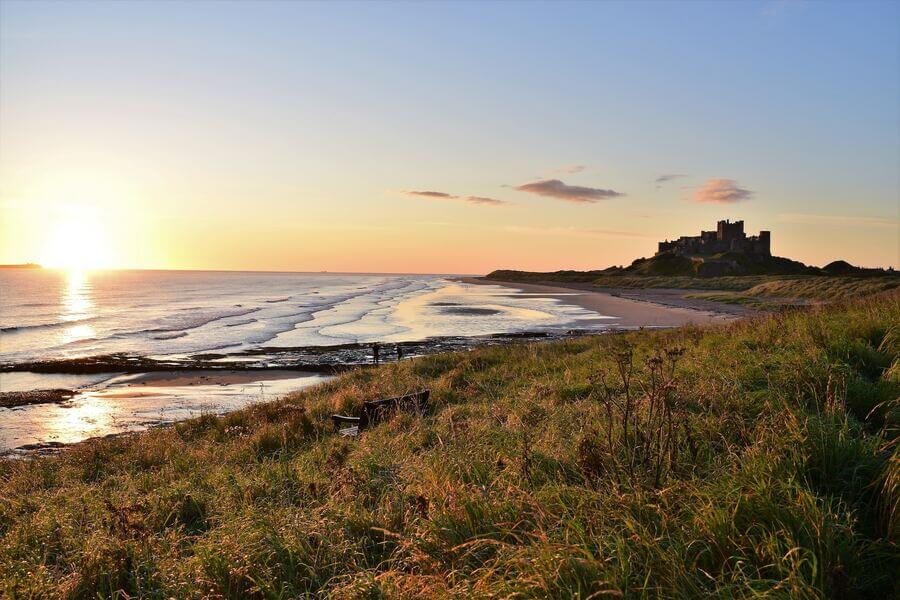 Northumberland is a picturesque county located in the northeast of England, offering a range of exciting camping for young adults.
Whether you prefer basic pitches or glamping options, there are many campsites to choose from that provide modern amenities like showers, toilets, and electricity.
The area's main attraction is the Northumberland National Park, which offers visitors breathtaking landscapes, including ancient woodlands, heather-covered moorlands, and tranquil lakes.
The park is also home to several historical sites, such as Alnwick Castle and Bamburgh Castle, that provide a glimpse into the area's rich history.
Along the coastline, charming towns and villages like Seahouses and Craster offer visitors delicious seafood and stunning views of the sea.
Overall, Northumberland is an excellent destination for young adults who want to immerse themselves in nature and history while enjoying a relaxing camping experience.
12. Pembrokeshire:
If you're a young adult looking for an exciting camping adventure, Pembrokeshire should be on your list. Located in southwest Wales, this county has natural beauty and outdoor activities.
You'll find a variety of campsites, ranging from traditional pitches to luxurious glamping experiences, dotted around the county.
Many campsites are situated near the coast, making it easy to explore the rugged cliffs, coves, and beaches scattered around the region.
With many activities like surfing, kayaking, and coasteering on offer, you'll never be bored in Pembrokeshire.
The Pembrokeshire Coast National Park is a highlight, with endless walking and cycling trails providing breathtaking sea and countryside views.
Also, charming towns like Tenby and St. Davids offer a slice of local life with their colorful houses and historical buildings.
Pembrokeshire is an excellent destination for camping for young adults who love the outdoors and want to experience Wales' rugged beauty.
Conclusion:
College is about hanging out with pals, and these finest camping places for young people provide lots of activities for groups.
Trekking, cooking over a campfire, or simply conversing with friends can create lasting memories.
Camping lets individuals of different backgrounds socialize, have fun, and relax in a pleasant environment.
Camping has several benefits. Camping improves physical and mental wellness.
Benefits include enhancing relationships, learning new skills, unplugging from electronics and spending time in nature, lowering stress, and boosting fitness.
FAQs on best camping spots for young adults:
1. Which are the campsite's "5 W's"?
To be secure and at ease in the outdoors, it's vital to consider these five things. Wind, water, widowmakers, timber, and animals are the five factors.
2. Are 16-year-olds allowed to camp alone in the UK?
An adult should always accompany underage campers, and we do not advise them to travel alone. You'll comprehend that as a parent. You may not wish to hear it, though, if you're under 18, and we can well understand that.
3. Which are the top three camping styles?
There are many different sorts of camping available nowadays, but the three most popular ones are backpacking, van camping, & glamping.
4. What makes camping so unwinding?
When people engage in leisure activities like camping, their bodies immediately release a unique chemical called serotonin. The "happy hormone," also called serotonin, aids in reducing the effects of stress on our bodies.
5. Camping: a learning experience or not?
Going camping will help you become more organized. Making plans for unforeseen circumstances is a valuable life skill that could someday save a life.