Hey there! Some links on this page are affiliate links which means that, if you choose to make a purchase, I may earn a small commission at no extra cost to you. I greatly appreciate your support!
Introduction:
Cornwall has the Best Cornwall campsites due to its gorgeous coastline that empties into the Atlantic Ocean, towering granite cliffs, quaint fishing towns, and huge sandy beaches.
Table of Contents
A famous surfing place with a strong cultural heritage seen in the surrounds, ancient stones, and mining infrastructure.
Cornwall's vibe is different from England's when you come by campervan. Kernow-fornia isn't a typo!
Here you will see many best Cornwall campsites demonstrate its popularity as a holiday location. Many choices exist, from amusement parks to natural infields.
Is Cornwall a nice place to camp?
It's not surprising that Cornwall is so well-known by campers, given the abundance of the best Cornwall campsites, because of its white sandy beaches, unique coastline, and vast moorlands.
Which area of Cornwall is most lovely?
Saint Ives, The stunning St Ives, is unquestionably among the most excellent places in Cornwall. This artistic Cornish town has many attractions thanks to its fine sand beaches and vibrant cultural scene. As far as English coastal regions go, St. Ives is the most attractive.
Which shoreline in Cornwall is most stunning?
Kynance Cove is considered one of the most beautiful seashores in the entire world, and one of the most excellent beaches in Cornwall is like something from a childhood dream. The sand is startlingly white, and magnificent serpentine rocks sparkle in the sunlight as they rise from beautiful turquoise waters dotted with moss-covered stacks.
BestnCampsites in Cornwall:
Before you visit one of Cornwall's top campgrounds, keep in mind that the list of suggestions below is not all-inclusive; there are too many incredible things to do! In this tiny, beautiful country, there is a whole universe to be discovered, from coast to shore and everywhere.
1. Ayr Holiday Park, St Ives
Ayr Holiday Park in St. Ives is one of best Cornwall campsites due to its outlook. This campsite overlooks Porthmeor's sandy beaches, sunsets, and surf waves and is a 5-minute walk from beautiful St Ives.
Visit the Tate Gallery, walk the Coastal Path from the campground, restock at the Cornish Deli, and try Blas Burgerworks after a day of surfing.
St. Ives has art museums, surfing schools, and some of Cornwall's most renowned landmarks within a short drive.
Visit Cornwall's Ayr Holiday Park for a touring and camping vacation. Nothing compares to a vacation spent under the stars or in the convenience of your tent or caravan. Ayr Holiday Park provides camping spaces for tents, motorhomes, and travel trailers.
2. Bush Farm Wild Camping, Saltash
Bush Farm Wild Camping is a distinctive, family-managed campground on rewilded land, continuing the concept of camping areas in Cornwall, which are run a little differently. Previously a cow farm, the household has planted 20 acres of plants for animals and 100 acres of floral meadows.
Children and adults with creative imaginations and a love for the environment may enjoy a modest, off-grid hiking expedition to protect biodiversity. It makes Cornwall more accessible from Plymouth.
The closest beach, Whitsand Bay, and coastal town Looe are nearby. Enjoy a Cornish fair at Kit Hill after a nice run. If not, Foreign Muck's burgers, burritos, and microbrews will fill your boots.
3. The View Campsite, Newquay
The View Campsite is yet another best Cornwall campsites close to Newquay. You get to enjoy all the benefits of being only a short distance from Watergate Bay, Cornwall's main beach, with its cliff-backed background, 2 miles of sandy beaches, and lively calendar of activities.
The calm, smaller campground is 300 yards from Watergate Touring Site. View guests may enjoy a heated indoor pool, skating rink, table tennis, pool tables, casinos, and more on a calm road.
View also has a charming little café, laundry services, a heated bathroom and shower complex with accessible and family toilets, an indoor washing up area, drinking water stations, trash disposal alternatives, ice pack rental, hair dryers, and electrical device charging.
4. Bakesdown Farm Camping
Bakesdown Farm offers much room, seclusion, and wildlife in a quiet, leafy area of North Cornwall. The farm provides a tranquil, serene rural retreat even though it is only just under 4 miles away from the beach. Select from the two exclusive Special Camping fields, the comfortable Grand Orchard Cabin, or any of the four Merely Camping sites.
The site has been maintained for biodiversity, and many different types of bugs, birds, and tiny mammals live here because of the meadows, old trees, and bushes. A barnyard owl and bats can be seen roaming in the evenings. Keep an ear out for the magnificent dawn and twilight chorus.
Each field has been thoughtfully placed inside this natural area to provide a relaxing, rejuvenating, and wild vacation.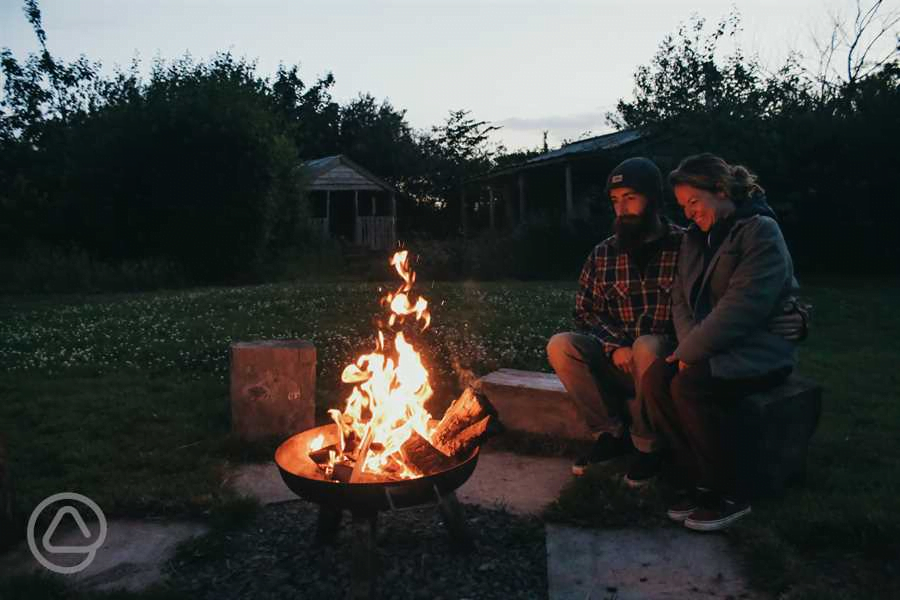 5. Tregarton Park
Tregarton Park is a renowned family-friendly campground next to Mevagissey in Cornwall. It is easily accessible to various beaches and is 10 min from St Austell. The heated pool, play areas, and amusement playground are all located at this tranquil oasis.
Extensive grassland and hardstanding spaces with electricity, ideal for tents and riders, are available with sea or rural views.
The campground offers roomy, well-kept grass and an environment for cell spaces for tents, traveling caravans, and motorhomes. This family-run park, which spans 12 acres and offers views of both the countryside and the coast, is ideally positioned for unwinding and visiting Cornwall.
It is rated the best Cornwall campsites because it is perfect for families and married couples with young kids who want to escape the hustle and bustle.
Conclusion about best Cornwall campsites:
It sounds lovely to get back into the woods while having a BBQ and sleeping underneath the sky. Cornwall offers the many best Cornwall campsites unhurried vacation-style with camping.
Enjoy the joys of being outdoors, spending time with your loved ones, and waking up to a beautiful sunrise.
In addition to having access to high-quality facilities, you may pitch a camp in picturesque areas ideal for visiting the sea or countryside.
You can make lifelong memories in Cornwall as you encounters unparalleled natural beauty and flee to a fantastic location.
FAQs:
1. What are Cornwall's top campgrounds?
While traveling to Cornwall for camping, choosing the perfect campsite is challenging as there is so much to see and experience in each place.
2. Is wild camping permitted in Cornwall?
Best Cornwall campsite, especially in the well-known coastal regions, will reveal several "No overnight camping" signs in open spaces; wild camping is legal in some areas of Cornwall, provided it is done carefully.
3. In Cornwall, may I spend the night in my van?
All of the City car parks are against overnight camping. Additionally, motorhomes are prohibited from parking overnight (from 11 p.m. to 8 a.m.) and will be fined £70.00: Boscastle — Web.
4. What kind of activities are available to campers in Cornwall?
In Cornwall, you can go surfing, coasteering, wild camping, swimming outdoors, and practising yoga.
Also see – Experience Luxury Camping at Bournemouth's Top Sites with Swimming Pools