Hey there! Some links on this page are affiliate links which means that, if you choose to make a purchase, I may earn a small commission at no extra cost to you. I greatly appreciate your support!
Introduction:
Backpacking Himalayas is always a delight for the senses because of its magnificent snow-capped mountains that rise high to kiss the sky.
Whether you've never camped before or are an experienced pro, these trekking paths will enthral you and make you want to go on more adventures.
Table of Contents
The difficulty of the backpacking routes in the Himalayas varies; from the challenging Pin, Parvati Trek, and the Annapurna Base Hike to the relatively simple Prashar Lake Trek or Beas Kund Trek, these routes will suit the needs of every enthusiastic trekker.
The best Himalayan hikes provide magnificent vistas of gushing rivulets, flower-covered meadows, teeming woods, and breathtaking views of enormous peaks.
Backpacking Himalayas trek packages are provided for both summer and winter excursions. Although summer is the best time of year for Himalayan trekking adventures, experienced trekkers searching for a greater sense of adventure often favour winter or monsoon climbs.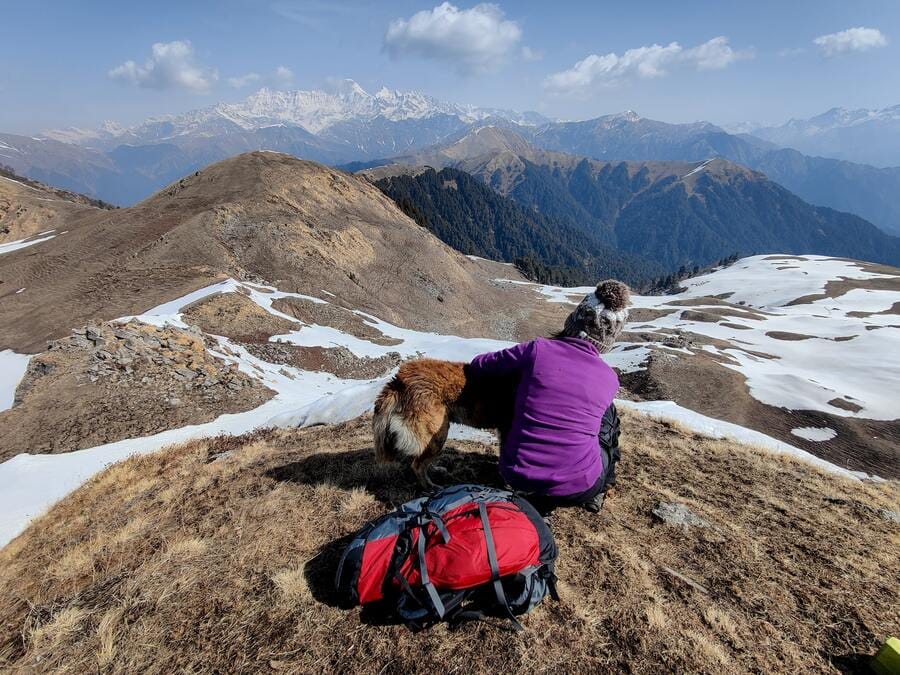 When is the ideal season for backpacking Himalayas?
May through September, the lighter spring and summer seasons, are the ideal times for backpacking in the Himalayas. The weather is still very agreeable, and it is better for hiking around this time.
Even yet, several Himalayan trip packages are available for winter trekking, which are frequently selected by experienced hikers willing to withstand the challenging weather.
How much would a Himalayan hike cost?
A typically sponsored ascent can cost anything from $28,000 to $85,000. Those willing to take significant risks can skimp for under $20,000, while a fully customized climb would cost over $115,000.
Transport from Kathmandu or Lhasa, meals, campsite tents, Sherpa assistance, and extra oxygen are typically included.
How long does a Himalayan hike take?
The 1,700 km long trail traverses through high-altitude alpine scenery while travelling through some of the world's most isolated communities, where life has mostly stayed the same in decades.
The GHT long road trek takes roughly 150 days to complete and includes high-altitude crossings up to 6,146 m.
Best Backpacking Himalayas Treks:
The Himalayas are home to a wide range of plants, from coniferous trees of pines and cedar to alpine bushes and meadows at elevations between 10,000 and 16,400 feet.
They are also rich in biodiversity and are lined with magnificent peaks, serene lakes, and glowing glaciers. The upper heights of the Himalayas are home to animals like snow leopards, Himalayan tahrs, barking deer, and small mammals.
Let's take a look at the fantastic treks that the Himalayas offer.
1. Kedarkantha:
Region: Himalayas of Uttarakhand
Trekking Level: Difficult to Moderate
12,500 feet in altitude
Distance: 20 kilometres, six days
Launch Point: Dehradun
Conclusion: Dehradun
Best Season: All seasons save June to September for trekking
How to Get There: By Road: Dehradun has good motorable road connections to most major Indian towns.
Station for trains in Dehradun
By plane: It is possible to fly to Dehradun.
Beautiful campgrounds, glacial mountain lakes, and a 360º panorama of towering mountain ranges like Bandarpoonch, Swargarohini, Kala Nag, Gangotri, Yamunotri, and Dhauladhar ranges are the defining characteristics of this lovely Himalayan walk.
According to mythology, Lord Shiva meditated close to the Juda ka Talab mountain lake.
2. Goecha La Trek: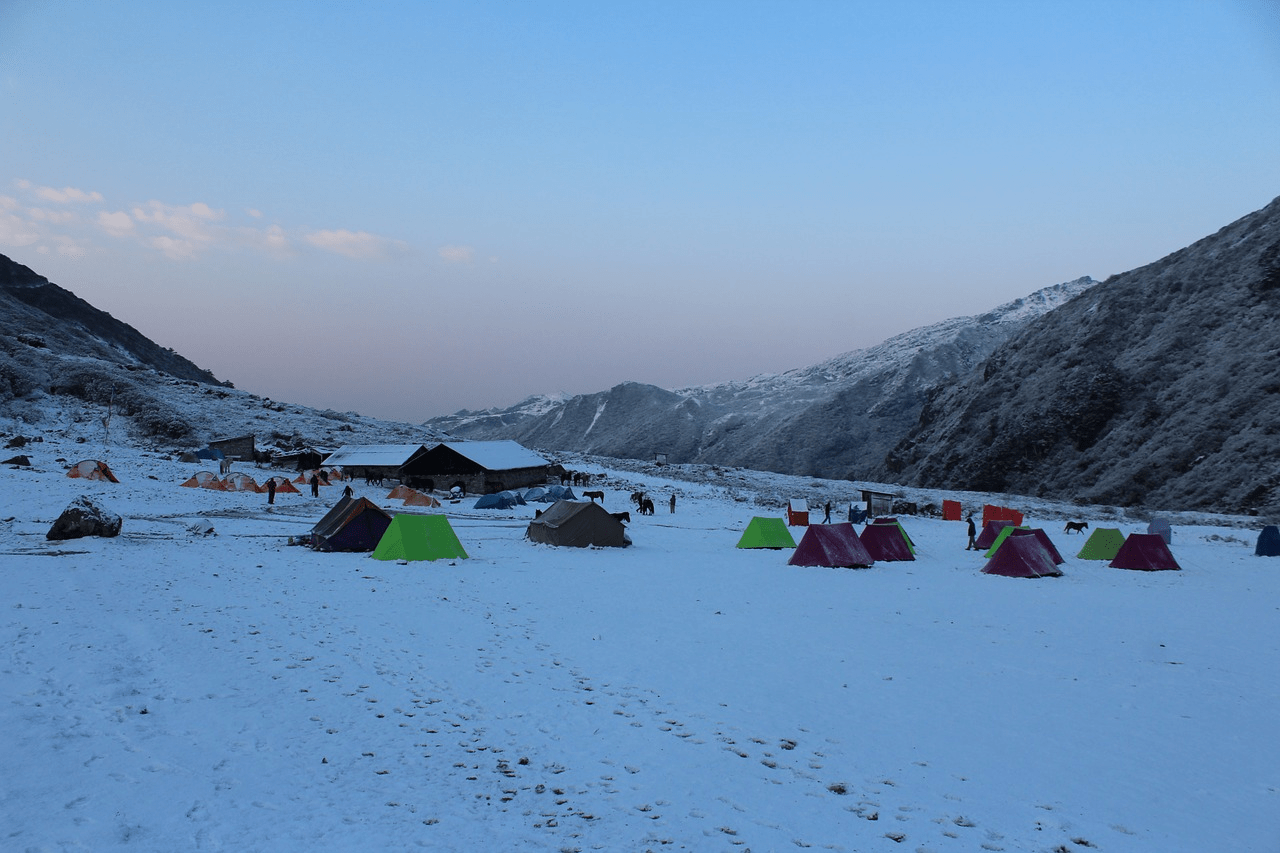 Himalayan region of Sikkim
Trekking Level: Difficult to Moderate
Altitude: 15,100 feet
Distance: 100 kilometres
Duration: Eleven days
Beginner's Point: New Jalpaiguri
New Jalpaiguri is the endpoint.
Best Season: An all-year trip
How to get there:
By train. Travel to Kolkata or New Jalpaiguri on a direct train.
From Kolkata, there are many connections to New Jalpaiguri.
Flight: Available to Kolkata or Bagdogra.
You may drive from Bagdogra to New Jalpaiguri. You can catch a train via Kolkata to New Jalpaiguri.
As it provides its hikers with an opulent palate, the Goecha La Trek is a joy in the backpacking Himalayas. The spectacular view of the mighty Kanchenjunga and 16 more high mountains first from Dzongri summit, lovely orchards, a diverse diversity of flora and wildlife, dense woods, and the arid landscape of the northeast all combine to make this a must-see destination.
3. Brahmatal trek
Timeframe: 6 Days
Difficulty Level: Level 2 Easy to Moderate Difficulty
Place: Uttarakhand
All seasons, save monsoon, are ideal for the Brahmatal Trek.
Indiahikes investigated and recorded the Brahmatal trek, along with many other hikes. The Brahmatal Top, at 12,250 feet, is the trek's highest mountain.
The journey is breathtaking. A new range of mountains appears before you; you will be accompanied on your walk by Mts. Chaukhamba, Neelkanth, Hathi Ghoda, Trishul, and Nanda Ghunti.
Brahmatal is a great hike to take alone as well. There's a large amount of snow on the route in December, January, and February. The expedition continues through April.
4. Bali Pass Trek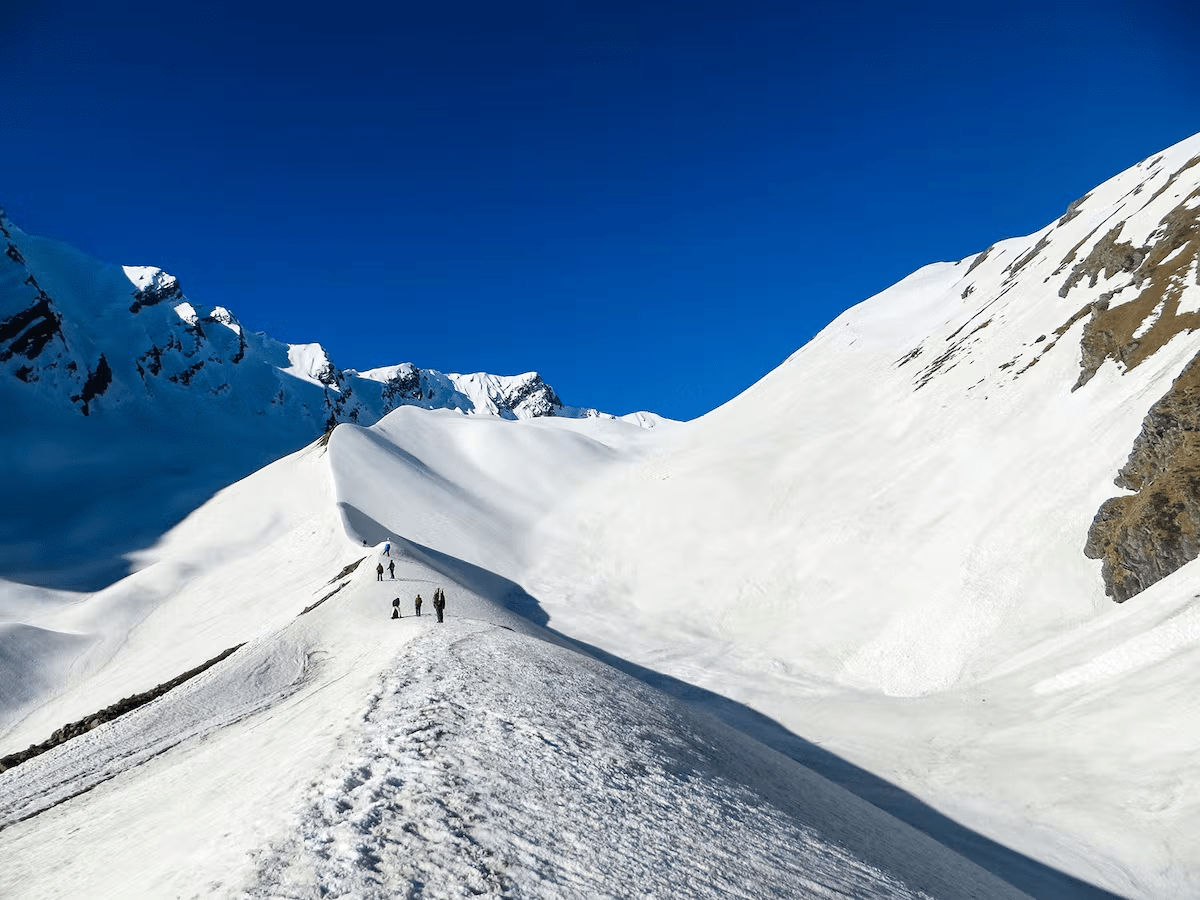 Timeframe: 8 Days
Level of difficulty: Difficult | 3
Region: State of Uttarakhand
Ideal Time: June and September are perfect for the Bali Pass Trek.
In the backpacking Himalayas, the Bali Pass hike is a challenging Himalayan trek due to the elevation exceeding 16,000 feet.
In addition to passing through various historic towns and trekking to Ruinsara Tal, a magnificent high-elevation lake, the Bali Pass trip is more than an adventurous walk.
The mountainous route to Bali Pass is yet another distinctive feature of the Bali Pass climb. The upper portions of the road are surrounded by snow throughout June and July! It is a warmer patch during monsoon.
This hike is suitable for you if you appreciate crossing high-altitude passes.
Conclusion:
Backpacking Himalayas is a compulsive activity. However, before starting their first trip, all first-timers struggle to contain their anxieties and excitement for the Great Big Experience.
It's difficult, though not impossible, to recreate the sensation of having your heart racing just before the voyage starts.
Trekking is typically done to test one's physical prowess and endurance limits, but the experience is far more than that. Of course, no words describe the mental, spiritual, and physical power you acquire.
FAQs:
1. What should one pack when backpacking Himalayas?
Most Himalayan trip packages include beds, tents, and food needs. It is usually advisable to pack additional woollen clothing, especially for winter hikes.
2. What benefits may climbing in the Himalayas offer?
Spending hours on the path, climbing over rocks, rock-hopping, and hiking hills works out your entire body, enhancing your stamina, flexibility, and cardiovascular fitness.
3. How should I get ready to hike in the Himalayas?
Perform ten cycles of 2 minutes of highly intensive labour followed by a beat to a minute and a half of relaxation after warming up about ten minutes.
4. Is it challenging to climb the Himalayas?
To trek in the Himalayas, you do not require being a great climber, but you should have a strong base fitness level.