Hey there! Some links on this page are affiliate links which means that, if you choose to make a purchase, I may earn a small commission at no extra cost to you. I greatly appreciate your support!
Introduction
Assam, one of the seven sisters of North East India, is known for its rich wildlife, enormous tea plantations and marvelous architectural sites. A state known for its tea and silk should be on your bucket list. Come let us explore the places to visit in Assam so that when in Assam, you know exactly where to go!
Table of Contents
11 Places to visit in Assam:
Day 1: Exploring Guwahati
1. Kamakhya Temple
Start your journey with a visit to the holy Kamakhya Temple, located amidst panoramic views. It is the temple dedicated to Goddess Kamakhya. According to Hindu tradition, it is one of the oldest of the 51 Shakti pithas. The temple is the hub of the Kulachara Tantra Marga and the site of the Ambubachi Mela, a yearly celebration honouring the goddess' menstrual cycle. It is an unusual temple but holds immense importance to the devotees. It will be great to begin your journey of exploring places to visit in Assam.
2. Assam State Zoo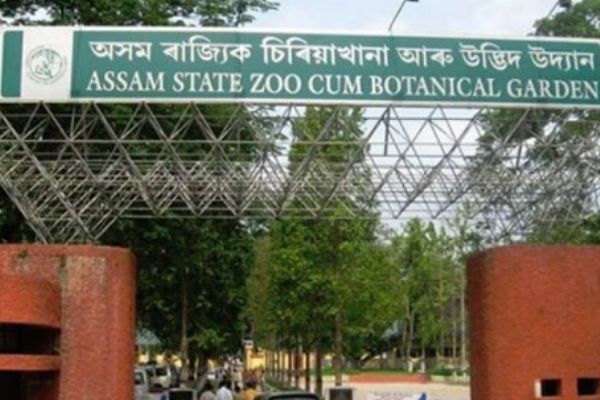 The Assam State Zoo cum Botanical Garden, also known as Guwahati Zoo, is the largest zoo in the North East and is tucked away in Guwahati's Hengrabari Reserved Forest. It is a paradise for families to explore the home of 895 creatures from 113 species. Don't miss the iconic one-horned rhinoceros, representing grit and resiliency. You will discover something new on each visit to this living ark of the planet's wonders. This is the best place to visit in Assam for wildlife lovers, photographers and content creators.
To reach Assam Zoo, you have multiple transportation options:
By Air:
Guwahati Airport, situated 26.7 km from the Zoo, is the nearest airport, offering numerous flight choices.
By Rail:
Guwahati Railway Station is the closest railway station, a mere 5.3 km away. You can easily reach the Zoo from here by rickshaw or taxi.
By Road:
The Zoo is well-connected by road. Buses are available, and you can reach the Jonali Bus stop, just 2 minutes away from the Zoo.
Timings:
The Zoo is open from 8:00 am to 4:30 pm, except on Fridays when it remains closed.
Day 2: Tea Plantations and Wildlife
3. Kaziranga National Park
The following location on our list is one you may have read on maps multiple times during your school geography courses. This location is highly significant since it is home to two-thirds of the world's Indian rhinoceroses and enormous populations of elephants, wild water buffalo, and swamp deer that breed there. BirdLife International has also designated this area as an Important Bird Area for the conservation of avifaunal species. There are several visitor activities available. The primary visitor activity within and outside the park is observation, notably birdwatching. You can have a guided trip on an elephant or a jeep. You must not miss out on this iconic place to visit in Assam.
How to reach:
By Air:
The park is conveniently accessible from two nearby airports: Guwahati International Airport (217 km away) and Jorhat Airport (97 km away). Well-maintained roads connect both airports to the park.
By Train:
The nearest railway station to Kaziranga Park is Furkating, 75 km from the park.
By Road:
Kaziranga Park's main gate is located in the small town of Kohora, along National Highway NH 37. Kohora is well-connected to major cities in Assam through state transport buses and privately operated buses and minibuses.
4. Tea Gardens of Jorhat
Loving tea is one thing, and witnessing a tea plantation while sipping that cup of heaven is the ultimate happiness. Assam is well known for its tea plantation, so a tour to Assam is incomplete without visiting one. Tea Gardens of Jorhat are a paradise for Tea enthusiasts. The Cinnamora tea property, which is only 10 miles from the heart of Jorhat, is an enticing tea garden lush and verdant in its prime of harvest. Walking through the small tea bushes-lined pathways is a delight. So, tea enthusiasts, don't miss this place to visit in Assam.
Day 3: River Cruises and Culture
5. Brahmaputra River Cruise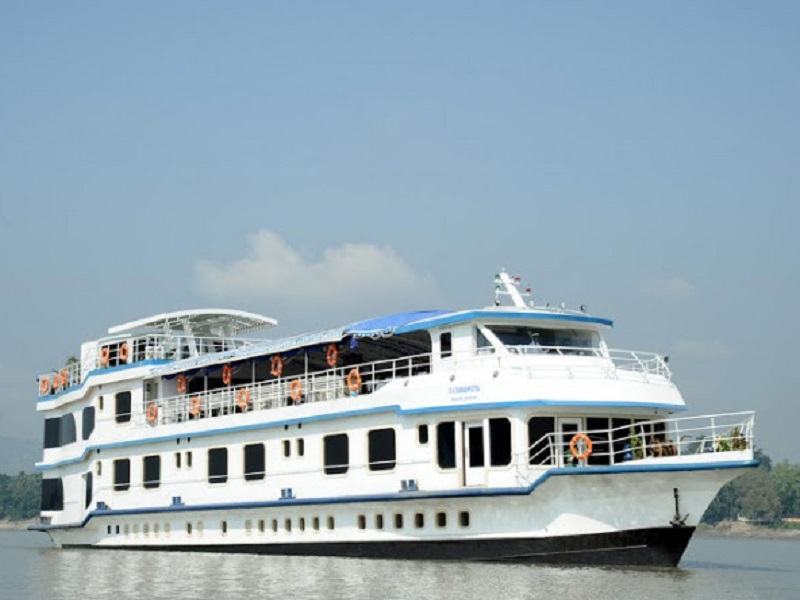 On our list of exotic places to visit in Assam is the Brahmaputra River Cruise. The Brahmaputra River Cruise is a mesmerising experience about 2 kilometres from Guwahati Railway Station. Choose from hour-long cruises for lunch, sunset, dinner, or candlelight. Enjoy the refreshing air, live music, mouthwatering cuisine, and beautiful scenery, and discover the mythology and history of the river. The Evening Cruise is an excellent option for family trips, cultural entertainment, and spectacular sunset vistas. A welcome drink, snacks, and dinner are included in the 2-hour Dinner Cruise.
Timings:
Lunch Cruise: 12:30 PM – 2:30 PM
Sunset Cruise: 4:00 PM – 5:00 PM
Dinner Cruise: 8:00 PM
Cost:
Lunch Cruise: Rs. 1200 (Adults) / Rs. 800 (Children)
Sunset Cruise: Rs. 350 (Adults) / Rs. 250 (Children)
Dinner Cruise: Rs. 800 per Person
6. Majuli Island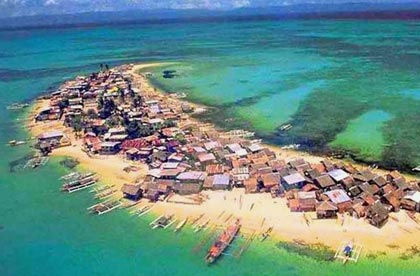 Do you know the world's largest river island is in Assam, India? Yes, you read it right. You must add this island to your list of best places to visit in Assam. It is brimming with Assamese tradition, dancing, and distinctive Satras (monasteries). Nimati Steamer Ghat is 20 km from Jorhat; to get there, take a bus or a taxi, then take two ferries. The three-hour journey is beautiful. A haven for birdwatchers is the southern region. November through March are the best months to visit for beautiful weather and animals.
Day 4: Historical Sites and Natural Beauty
7. Sivasagar
It is finally time to explore the Historical places to visit in Assam. The Ahom Kingdom is the most prominent one in the history of Assam. Sivasagar is the historical place that used to be the capital of the majestic Ahom Kingdom. You will get to explore historic sites like the Sivasagar Sivadol and Rang Ghar.
How to reach:
By Air: Jorhat Airport, which is approximately 55 km distant, is the closest. Sivasagar is 60 km from Dibrugarh Airport, where you can easily take a flight.
By Train: Simaluguri, the closest railway junction, is 16 kilometres from the town.
By Road: From Guwahati and other significant towns, deluxe bus services run day and night, making Sivasagar easily accessible by road.
8. Dibru-Saikhowa National Park
A pristine biodiversity refuge, the Dibru-Saikhowa National Park in Assam, India, is home to sea dolphins, wild horses, white-winged wood ducks, and uncommon bird species. There are various activities available, including boat safaris to see river dolphins at Dolphin Point and enjoy stunning evenings on the water, nature hikes, houseboat excursions, bird watching from the Maguri Beel, and village tours to see the adjacent Mising villages, which are noted for its dairy farming, fishing, and weaving. You will be transported to another world, so add this quickly to the list of places to visit in Assam.
How to reach:
By Air: The closest airport, Mohanbari (Dibrugarh Airport), is only 70 kilometres distant.
By Rail: Tinsukia and Dibrugarh are the closest train stations when travelling by train.
By Road: Tinsukia is 50 km from the Dhola entry point and 10 km from the Gujjan entry point by road.
Fees: Boat safaris cost between Rs 2000 and Rs 6000 for an entire day. There are possibilities for half-days.
Day 5: Last Leg of the Journey
9. Manas National Park
Want to spot the magnificent Bengal Tigers, rare golden langurs and enchanting bird species, then the next place to visit in Assam will leave you bewildered and satisfied. Manas National Park, located on the foothills of the Himalayas, is a place full of adventure and thrill. It is home to Project Tiger and Elephant Reserve in Assam. You will feel close to nature, and the Nat Geo admirer in you will cherish this experience lifelong.
How to reach:
By Train: Guwahati has the closest railway station. Another choice is the Barpeta Road Railway Station, which is 45 kilometres (approximately an hour) from the park and offers simple access to local buses, rickshaws, and taxis.
By Road: A magnificent 4-hour drive from Guwahati to Manas offers natural sights and privacy for a road trip with family and friends.
By air: The trip to Manas National Park from Guwahati's Lokpriya Gopinath Bordoloi International Airport takes three hours. From the airport, you can rent a cab or a local taxi.
By Bus: The Manas National Park is easily accessible by public and private buses. Take a private, comfortable bus or a bus operated by the Assam State Transport Corporation for the 4 to 5-hour trip to the park from Guwahati's city
10. Hajo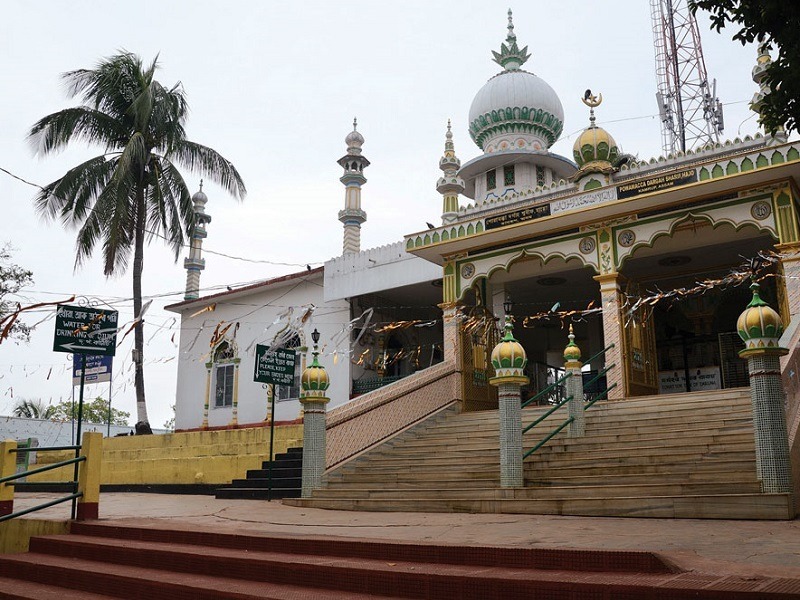 Next on our list of incredible places to visit in Assam is Hajo. If "Unity in Diversity" has a place to visit, it would be Hajo. It is a place of religious harmony. You will find temples, mosques, and a Buddhist stupa all in one place. It gives a unique experience to you, and the vibe over there is full of bliss and positivity. You will indeed find solace.
Day 6: Return to Guwahati
11. Umananda Temple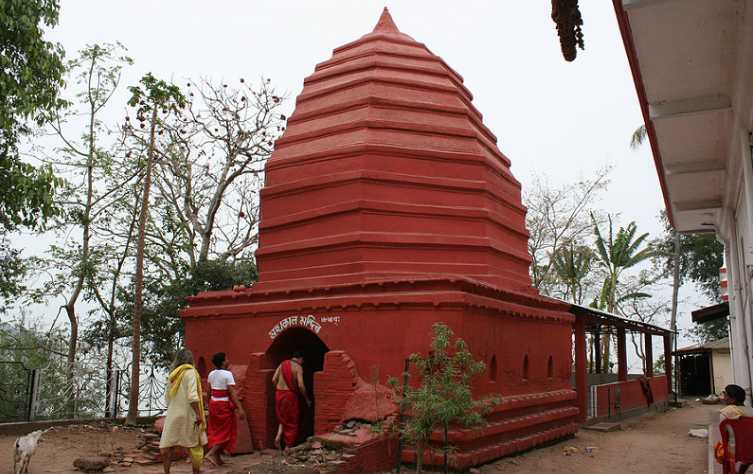 There is a legend associated with our next place to visit in Assam. The Shiva temple on Umananda Island, popularly called Peacock Island, is our next stop in Assam. According to legend, Lord Shiva lived here as Bhayananda. It is thought that performing worship here on Amavasya, especially if it falls on a Monday, will result in numerous blessings. The yearly Siva Chaturdasi festival is a vibrant event that attracts followers from all over. Peacock Island is a convenient spiritual destination because it is easily accessible from Guwahati and North Guwahati by ferries and steamers.
Assam provides a mesmerizing fusion of stunning natural scenery, a rich past, and a diversity of wildlife. Take enough time to explore all the exotic places to visit in Assam so that you don't miss out on the gems it holds. It is a state full of surprises. Brace yourself for a fulfilling experience while in Assam.
Also see – Unique places to visit in Kolkata